---
STORE WILL BE OPEN
DURING ROAD CONSTRUCTION!!!
Starting Monday, March 8th Hwy W (Railroad Street) will be closed to thru traffic but you will still be able to get to the businesses. Parking will be available either in front of the mill or across the street at the Implement. Thank you for your patience as they start to make improvements to the road.
---
VIEW YOUR ACCOUNT AND PAY YOUR BILL ONLINE!!!
You can now view your invoices, statements, and more all online. Click here to be taken to the website to signup for online account access or call us at the mill and we can talk you through the steps.



Benefits to signing up:

View invoices

View Statements

Pay your bill online

View scale tickets for commodities

View Grain Bank (storage) balances

View proof of yields

View all the above 24/7 from anywhere
---
Cash Bids
| Notes | Delivery Start | Basis | Cash Price | Futures Change | Futures Price |
| --- | --- | --- | --- | --- | --- |
| Shell Corn 2YC | | | | | |
| Soybeans 1YSB | | | | | |
| Oats | | | | | |
| Wheat SRWW | | | | | |
Quotes are delayed, as of April 23, 2021, 09:05:51 AM CDT or prior.
All
grain prices
are subject to change at any time.
Cash bids are based on 10-minute delayed futures prices, unless otherwise noted.
---
---
Market Snapshot
Quotes are delayed, as of April 23, 2021, 09:05:51 AM CDT or prior.
---
HAVING A HARD TIME KEEPING UP WITH THE RAPID CHANGING MARKET ???
---
New mill construction
Click the link to view photos of the progress
CLICK HERE TO VIEW MORE PHOTOS
---
The warm weather of early March has possibly gotten an itch in some people's bottom to get out and start scratching ground. While I would refrain from putting seeds in the ground other than possibly frost seeding some grasses or clovers in a pasture or hay field, spreading manure or fertilizer is something that could get done if the ground allows for it. Be conscious of the moisture in the ground. Driving on too wet of ground and making ruts or compacting the soil could cause you problems when the ground is ready for planting. Instead, now is a good time to do a last minute over-view of your seed and fertilizer order as well as a final go over of equipment to makes sure when the ground is fit to be planted that you are ready to go. Soon we will be having the seed available for pick up or delivery for your operation. Please start to get a spot ready for your seed so we can get it in your possession before you are in desperate need of it.
---
WE WANT TO FEED YOUR NEXT CHAMPION!
Announcements of county fairs and other shows has us very excited to be back in touch with our show feed customers again!
Reach out to us for your next batch of ShowRite show feed. We have many different options for cattle, sheep and pigs! When looking for those supplements to give your animal that 'winning edge' be sure to reach out to us with enough lead time so we can work with you to get them in stock. Supplies can be limited at times.
We look forward to seeing your backdrop pictures in the near future!
---
Local Weather
Allenton, Wisconsin (53002)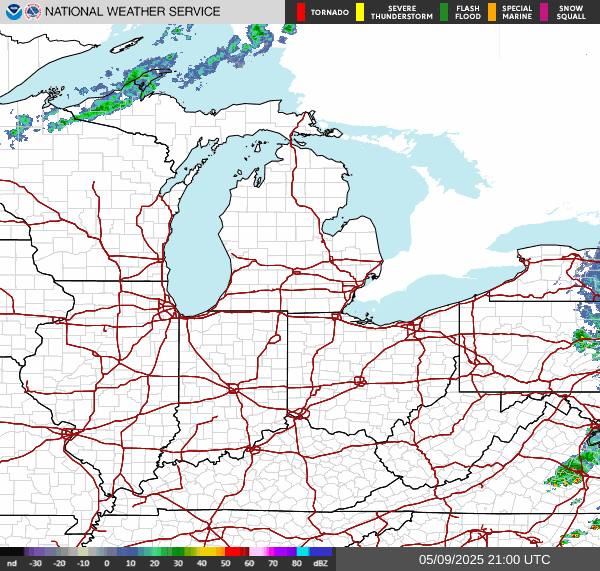 Current Conditions
Few Clouds
---
Forecast
Friday

57°




36°




Saturday

60°




41°




Sunday

51°




29°




Monday

73°




36°




Tuesday

74°




54°




Wednesday

°




°



---
---
Agriculture News
Cattle Futures Weak Ahead of Expected Bearish USDA COF Report

While grains had a rally Thursday, livestock were left out. Fat cattle futures closed with triple digit losses of $0.97 to $1.45. Feeders were $2.57 to $3.55 lower in the front months at the close. Cash cattle trading this week remains light, with reported sales so far from $119 -...

Cotton Futures Higher Overnight

Cotton futures are 52 to 98 points higher after the overnight rounds. May cotton futures enter deliveries following Monday's First Notice Day. On Thursday, cotton followed the grain rally early, but ended mixed. Old crop prices closed 18 to 19 points in the red, while new crop futures closed 6...

Soybean Futures Fade Thursday Gains Overnight

Soy futures have begun the Friday session with 6 to 12 cent per bushel losses. We're seeing some pre-weekend profit taking after a sharp rise in prices this week. May options expire today. At the Thursday close soybean futures were up 27 1/2 to 36 cents. The inverse to July...

Wheat

Wheat starts the Friday session close to UNCH in Minneapolis, but 2 to 5 cents lower in the other two markets. On Thursday, CBT wheat futures touched the 40 cent daily limit in the afternoon, but ended the session up by 29 1/2 to 37 cents. KC wheat futures ended the...

Hogs Sag on USDA Export Cancelation Number

At the close on Thursday, front month lean hog futures were down 40 to 97 cents as USDA reported net negative export sales for the week because of a data correction. May hogs were the firmest, closing 15 cents weaker, but OI was only 2,982 contracts as of 4/21. USDA's...

Corn 5 to 10 Cents Lower on Profit Taking

After the limit up move yesterday, futures are 5 to 10 cents lower this morning. They have bounced a bit from lows set around 5 AM CDT. Preliminary OI data suggests the sharp gains were fueled by net new buying, up 9,925 contracts (including 13,723 in December). Several groups reduced...
---